From November to December, charities in Singapore are gearing up for their year-end fundraisers. While COVID restrictions make it hard to hold large-scale charity events — there are still many deserving online campaigns that could do with our support.
At SpudnikLab, we focus on frugal innovation and addressing the digital divide. So we've kept an eye out for like-minded organisations. Here's a list of charity campaigns that commit to helping people improve their digital access and know-how. 
(When donating, Singapore tax residents can also enjoy tax deductions by giving to registered charities, at 250% of the donation amount.)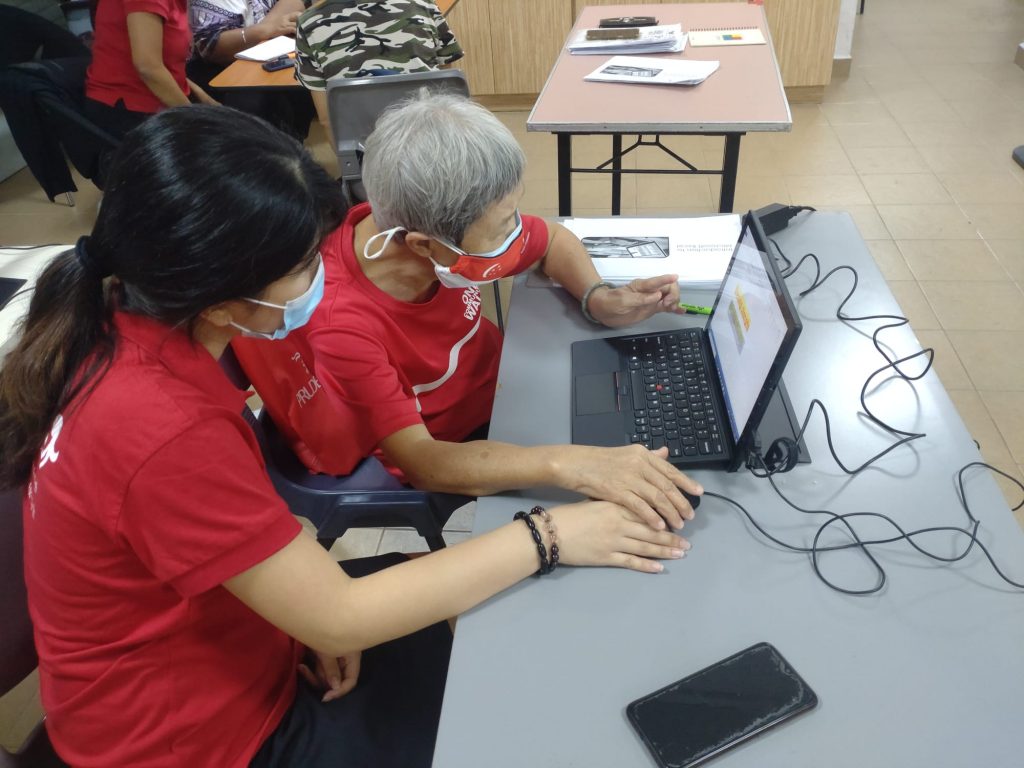 Social Health Growth: Free digital literacy and financial literacy classes for the underprivileged
Established since 2012, Social Health Growth is now a registered charity that focuses mainly on single parents, unwed moms and underprivileged children. For instance, it provides coaching in financial literacy as well as student enrichment classes. The charity has seven centres: two in Circuit Road and Pipit Road where several rental flats are located, and another five centres situated at community centres and residents' committee centres around Singapore.
In 2019, Social Health Growth introduced a new Computer Literacy programme for single moms and underprivileged children. For the elderly, they also hold weekly classes on using mobile apps like Google Maps, WhatsApp, and Facebook, and making wireless payments. The classes are all free of charge.
Donate to Social Health Growth on Giving.sg here. Or join Social Health Growth's year-end fundraiser (on 16 December)
WINGS: Digital learning at a women-focused charity 
WINGS is Singapore's only women's organisation that focuses on assisting women through their later years. Founded in 2007, WINGS provides a wide range of programmes and activities, from life skills and hobbies to fitness and health. 
Programmes relating to digital know-how include 'Starting an Online Business'. The organisation is also working towards conducting more digital literacy courses next year. Their courses are open to women aged 40 and above, and programme fees are highly subsidised for those aged 50 and above.
Donate to WINGS on Giving.sg here.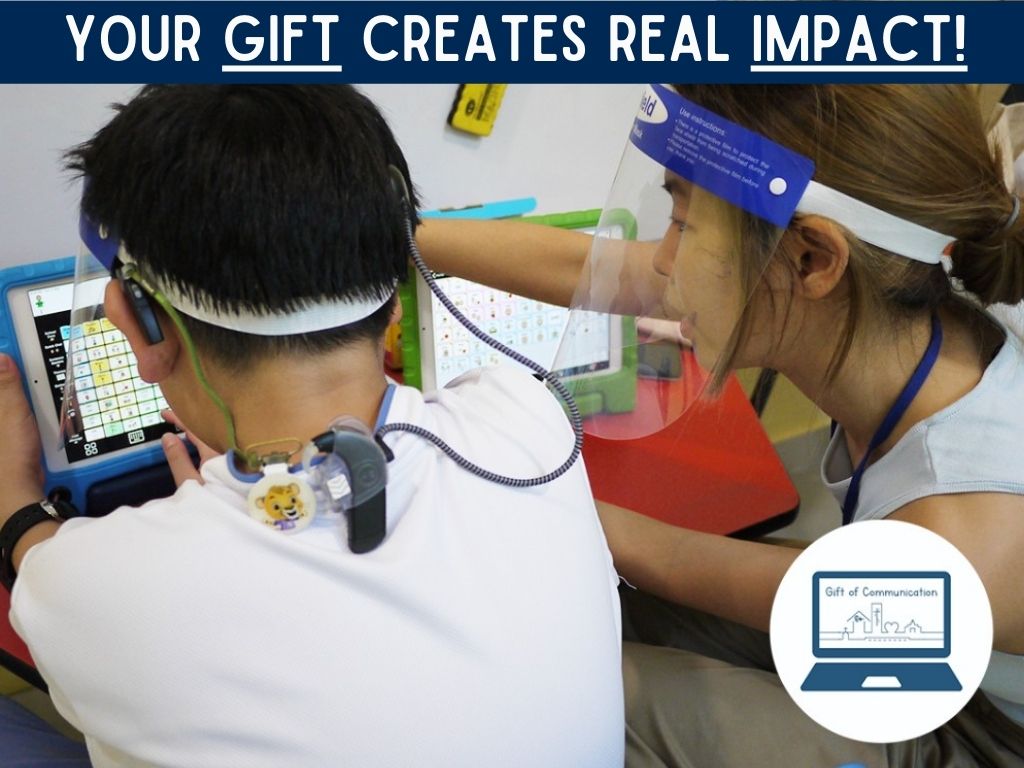 Canossaville: Gift of communication to children 
Canossaville Children and Community Services is a social service agency committed to serving children and their families across their preschool and primary years — regardless of race, language or religion. Their inclusive programmes cater to both mainstream students as well as those with severe to profound hearing loss and multiple disabilities, especially for the poor. 
The 'Canossaville Digital Fund' goes towards purchasing digital equipment such as interactive smartboards and tablets, and accompanying accessories and applications. These equipment help students with speech difficulties communicate more easily and confidently. They also enable teachers to effectively instruct, and assess and plan interventions.
Donate to Canossaville Digital Fund on Giving.sg here.

Engineering Good: Computers for COVID
Engineering Good works on sustainable engineering and technology solutions to empower inclusivity — especially for vulnerable communities and people with disabilities.
Its 'Computers Against COVID' programme refurbishes and distributes laptops, devices and accessories. These go to families and individuals to help them stay digitally connected. The organisation has distributed more than 5,000 laptops as of October 2021 and aims to fulfil requests of around 150 to 200 laptops each month.
Donate to Engineering Good here. (Note: Because the organisation is not a registered charity, it cannot issue tax deductions for donations. You can also specify the purpose of your donation by writing directly to them.)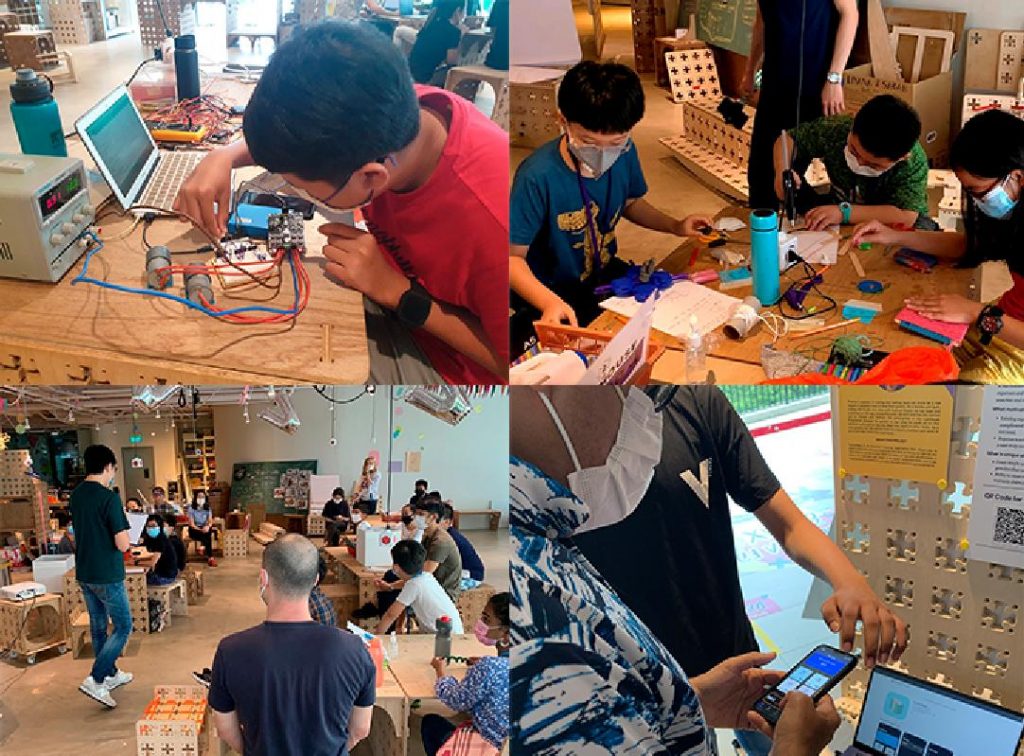 Digital for Life Fund 
Can't decide between all these organisations? The Community Chest, a centralised body established in 1983 under the National Council of Service, raises funds for over 100 social service agencies in Singapore. Specifically, one of its campaigns, 'Digital for Life Fund', is a flagship for fundraising efforts under the Digital for Life movement. The movement supports community projects and co-payments for needy beneficiaries under IMDA's digital access programmes. (IMDA is the Infocomm Media Development Authority of Singapore.)
Love to stretch your donated dollar? All cash donations to the Community Chest will also be matched dollar-for-dollar by the Singapore government.
Read more about Digital for Life here.
Donate to Community Chest Digital for Life Fund on Giving.sg here. 
Unable to donate? Why not volunteer?
If you can't donate but still want to help — maybe consider volunteering? 
For instance, Sathya Sai Social Service holds regular digital clinics to give one-on-one assistance to seniors with commonly used mobile apps and services, e.g., using Facebook, making cashless payments, etc. Find out more about volunteering at their digital clinics here. 
Follow SpudnikLab on social media for updates to our work in bridging the digital divide.
Check out our beta version of the Kobi app review platform (for affordable smart feature phone users) at kobi.spudniklab.com!
charity
Christmas
digital divide
digital literacy
fundraise
gift
Singapore