WhatsApp uses your local storage space to retrieve and store texts, pictures and videos that you send and receive through the app. Sometimes, when you replace a SIM card on your KaiOS phone, an error message will appear, saying that WhatsApp is unable to access the data that is stored in your phone. This error will not go away, so the app cannot be used at all. Here's how to fix it.
Try first: Follow instructions to restart your phone
You'll already see a highlighted section on WhatsApp that says 'Restart your phone and try again.' Press 'Exit' to return to the homepage.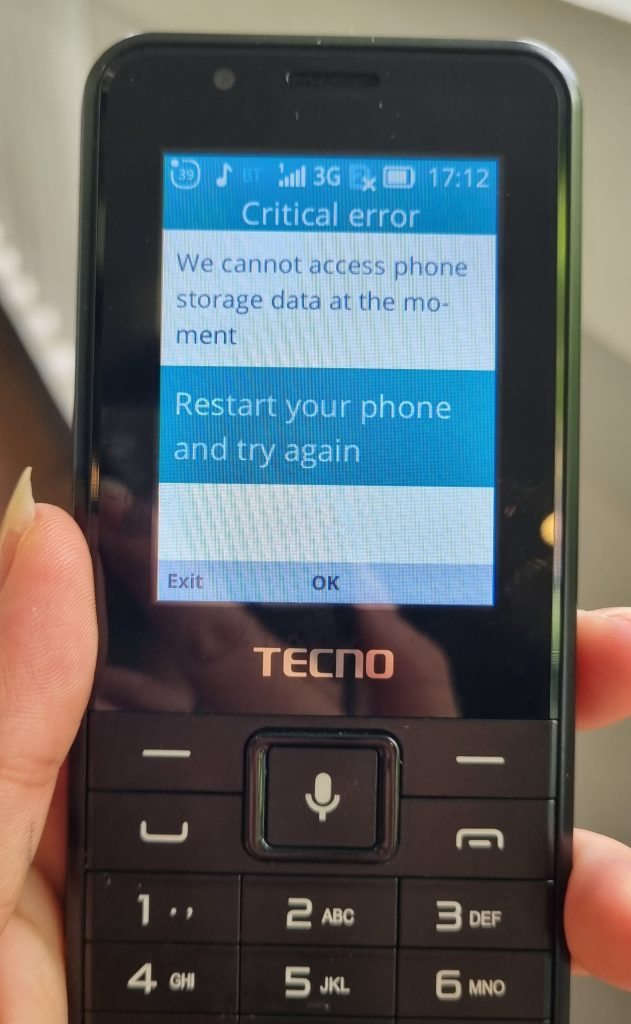 Hold down the hangup button, and a menu will appear. Use the D-Pad to navigate to 'Restart', and press 'Select'. Wait for your KaiOS phone to restart.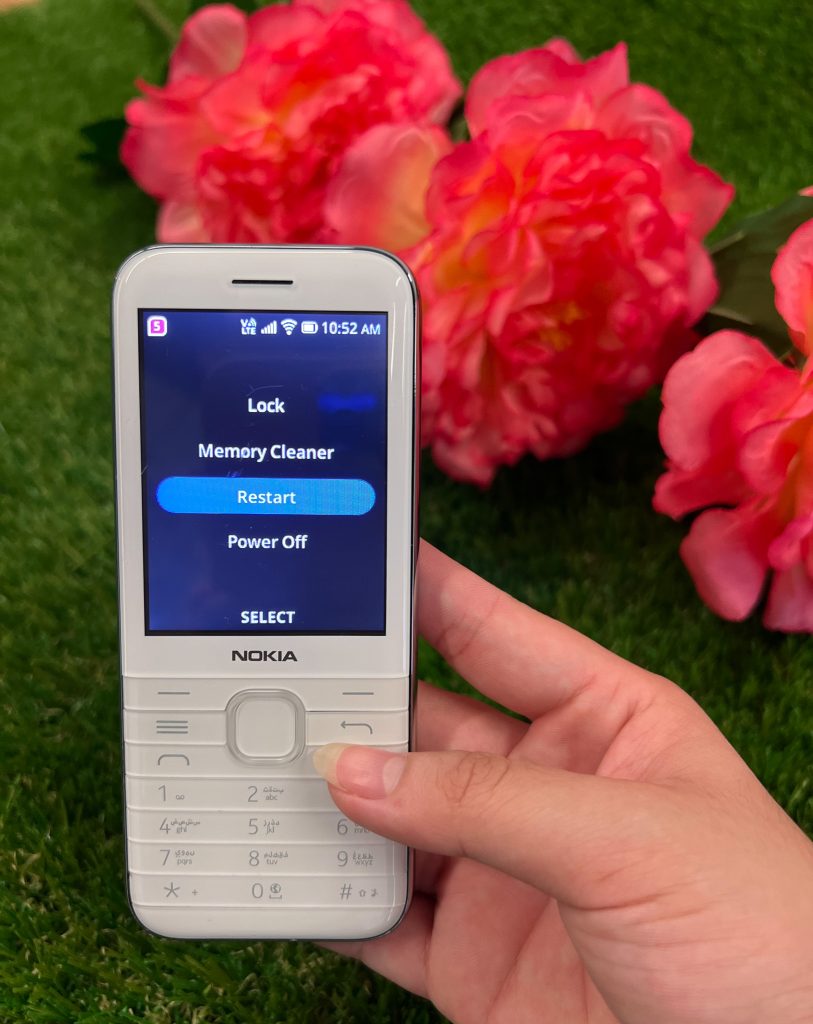 After your phone has restarted, navigate to WhatsApp and open the app. If the problem is fixed, you'll see the regular WhatsApp chats interface. Otherwise, you'll see the same error message. If it shows the error message, continue to follow the instructions below.
Look deeper: Check storage permissions in Settings app
On the KaiOS homepage, press the mic button to access all your KaiOS apps. Navigate to the Settings app and open it.
Use the left and right direction keys to move to the 'Privacy & Security' section. Scroll down to the 'App permissions' option using the down direction key, and press 'Select'.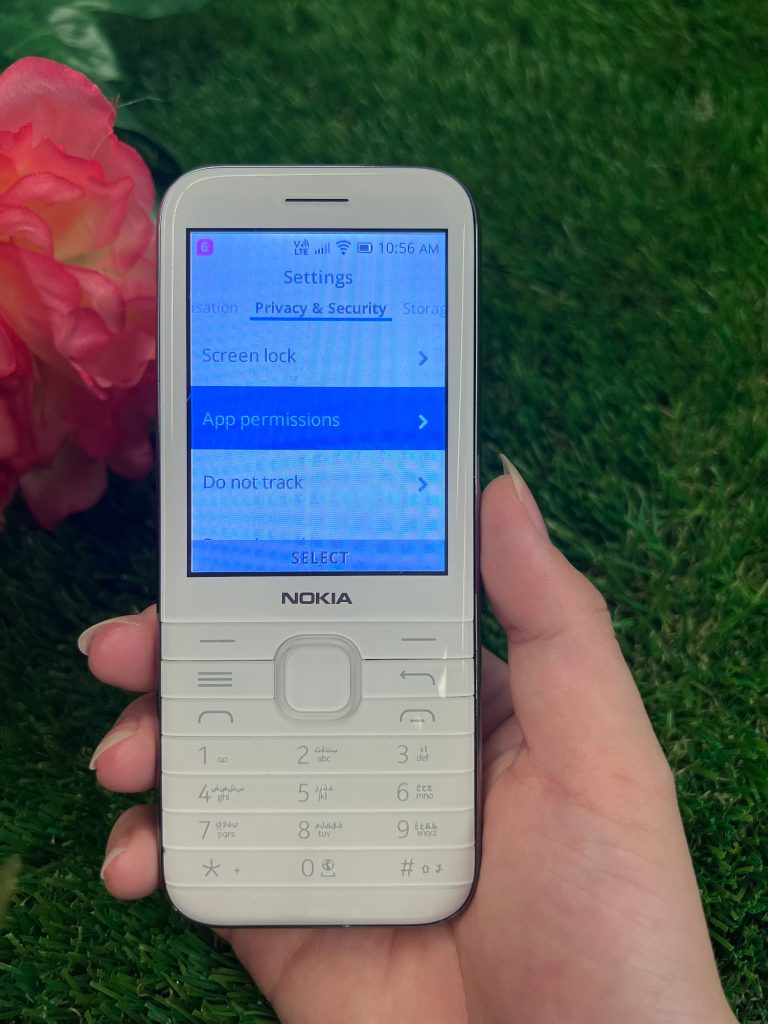 Scroll through the apps with the up and down direction keys until you see 'WhatsApp'. Press 'Select', and a list of permissions that the app requires will appear. If 'Storage' is listed, select it and choose 'Grant'. Then restart the phone and open WhatsApp again.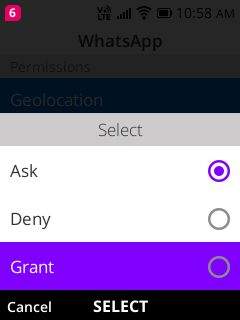 If the permission is not listed or it has already been granted but the error persists, continue to follow the instructions below.
Last resort: Erase all WhatsApp data in Settings app
By erasing all your WhatsApp data, you will reset the app. The error will disappear, but you'll have to re-enter your phone number to use the app again.
Open the Settings app and navigate to the 'Storage' section. Scroll down to 'Application Data' and press 'Select'.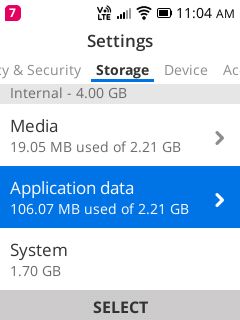 Scroll through the list of apps until you see 'WhatsApp'. Select 'Clean' on the bottom right corner. A notification will pop up, informing you that all data will be permanently deleted. Press 'Delete'.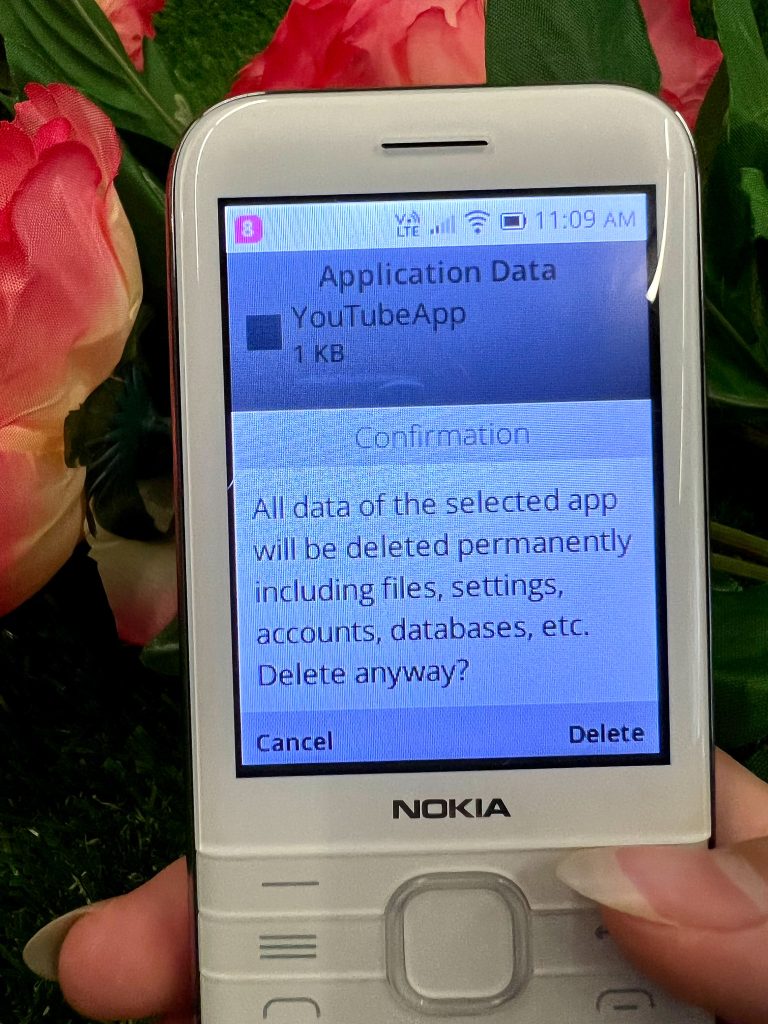 When you re-open WhatsApp, you'll be prompted to enter your mobile phone number to register a new account. Take note that even if you entered the same number before the error occurred, your previous chats will no longer be shown.
How do WhatsApp accounts work?
To register an account on WhatsApp, you'll have to enter and verify your phone number. This is because WhatsApp links your account to your phone number, and whenever you take out your SIM card to put it in another phone, WhatsApp will log you out of the previous device.
For Android and iOS smartphones, there is a method to change your number while still keeping your account. This feature is not currently available for KaiOS users, however. So if you want to use WhatsApp with a new SIM card on the same KaiOS phone, you'll have to register a new account with your new phone number.
We hope you now have all the information you need should you ever encounter this error. If you run into other software troubles like app crashes or blank screens, you can report it to KaiOS using their contact form. For hardware issues, such as battery life, malfunctioning keys or charging problems, this list of KaiOS phone manufacturers will assist you in getting the help you need.
If there are errors you'd like to see us write about, or have any questions or comments on this blog post, we'd love to hear from you! Drop us a line at impact@spudniklab.com.
KaiOS
KaiOS troubleshooting
smart feature phones