The future is here. We now carry the world in our pocket. Almost everyone has an Internet-connected smartphone today, allowing us access and connection to the whole world anytime, anywhere. These sleek devices have succeeded feature phones, aka those cell phones with tacky buttons and small display screens. At best, they are a nostalgic icon of the past… or are they?
Feature phones have received a major makeover. And for a good cause, too; they are bringing the Internet to those who were unable to reap the benefits of modern technology due to socioeconomic barriers.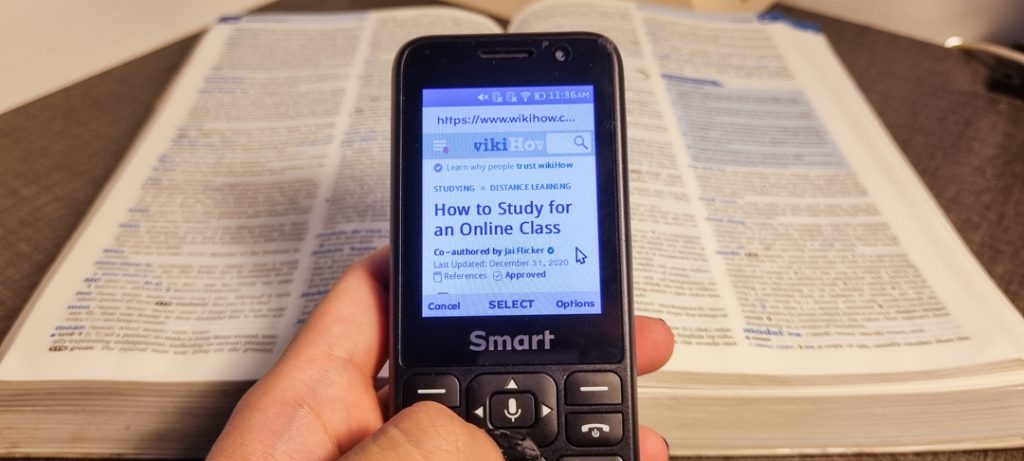 These revamped devices are powered by KaiOS, an operating system developed with open-source web technologies, and specifically engineered for feature phones. Though equipped with less processing power and lower graphic quality compared to smartphones, the gadgets have battery life that lasts forever, and are kept as affordable as $10.
All of us at SpudnikLab believe that the Internet can benefit anyone with knowledge right at their fingertips, especially marginalised individuals and communities. And so, we love what KaiOS phones are able to do. On top of enabling their users to be included in the tech-driven future, KaiOS phones are able to deliver the most important features of a modern smartphone, which includes an app store.
The variety offered in the KaiOS app store makes you forget you're using a feature phone. With over 800 apps that fall under ten categories including games, shopping, health and news, all apps have been created with the local community in mind, giving new Internet users a reason to go online and stay connected.
To ensure a continuous supply of apps, KaiOS provides developers with information, support, and opportunities. The operating system even has their own app called Life, which packages information about the world around them in bite-sized articles. It covers a wide range of topics including agriculture, gender equality, finances, upskilling and education.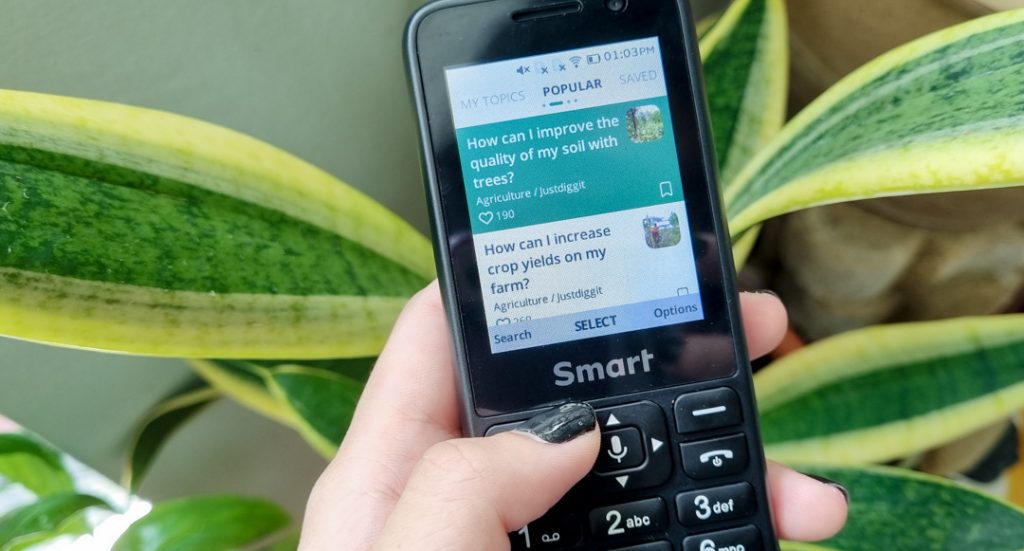 On occasion, KaiOS also works directly with developers to create content deemed highly important to their community. For example, they recently partnered with a KaiOS developer to create Be Safe, an app containing information about COVID-19 and its prevention measures. You can read about some KaiOS apps that can help users during the pandemic.
That being said, one can only select a handful from the plethora of apps available in the store, due to limited storage space. Combing through the app store, there are tons of similar apps with slightly different purposes. Downloading and trying each app to find one that you favour is time-consuming and cumbersome, especially to those who are new to the Internet navigating with the buttons of a feature phone. 
Wouldn't it be much easier for users if they had something to save hours of mashing buttons, adding and pruning apps from their phone just to find out which ones they prefer?
With that, we decided to create something called 'Kobi' to help our mission to facilitate digital access to everyone across the globe.
Kobi offers newcomers to the internet a useful way to see which apps on the KaiOS app store might benefit their lives, at a glance. Check it out in our next post!
frugal innovation
KaiOS
smart feature phones
Tech for Good