Retro cool KaiOS phones are designed primarily for developing markets to promote digital access and bridge the digital divide, but they're mighty useful for smartphone-owning folks too. These devices can help you avoid digital overload while staying connected. Because of their lower processing capability (the processor and amount of memory combined), KaiOS phones run only one app at a time.
This brings benefits. Like not feeling stretched in a million different directions when you have email, work and personal calenders, Instagram, Whatsapp, news and Twitter all running. This also means you're freed from endless notifications. And that, friends, is freedom. So gift them to loved ones or yourself this festive season!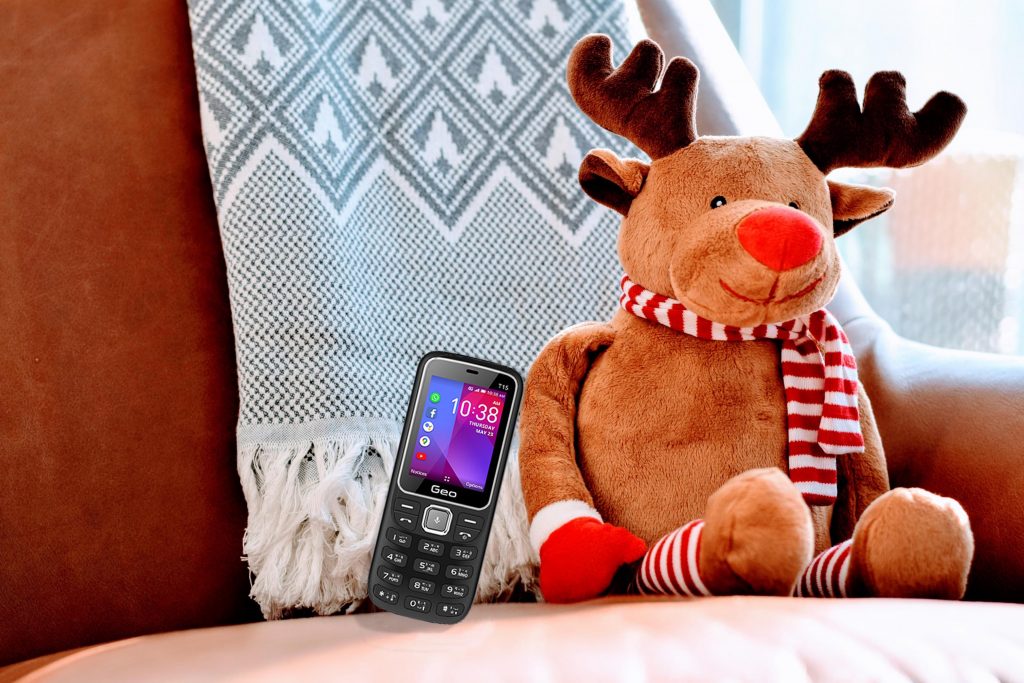 For kids: A phone with an in-built thermometer
Your kids might be happy to be back in school with their friends, but physical classes also mean a higher risk of contracting Covid-19. Let them carry the GeoPhone T15, a KaiOS phone which has an inbuilt infrared thermometer. This enables temperature to be measured without contact. The thermometer, accurate up to 0.2 degrees Celcius, is next to the rear-facing camera. Just get your kid to point it at their forehead to get a temperature reading. 
Price: USD 35
Kobi, our app-reviewing turtle (yep that's him up there in the top photo with the Christmas hat!), recommends the KaiOS apps Instant Sound, which makes hilarious sounds, and 123 Fruit Smash, because if you can smash watermelons for fun, why not?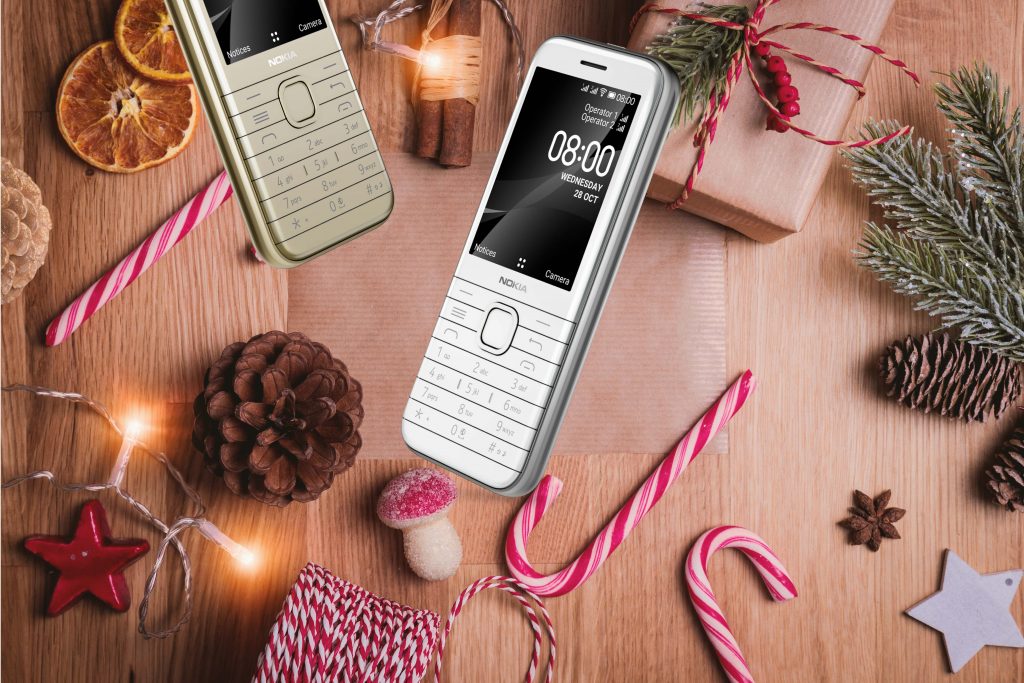 For teens: Killer good looks
Appearances are everything when you're a teen and the KaiOS-run Nokia 8000 has enough retro cool cache while also looking sexy sleek. Colour options like gold, white, black and blue up the attractiveness factor. GPS capability means they'll always be able to to find their way home. 
Price: USD 89
Kobi, the app-reviewing turtle, recommends the KaiOS apps Star Wars Test, so they can see which Star Wars character they are, and the messenger-style stories for teens in Chat Stories.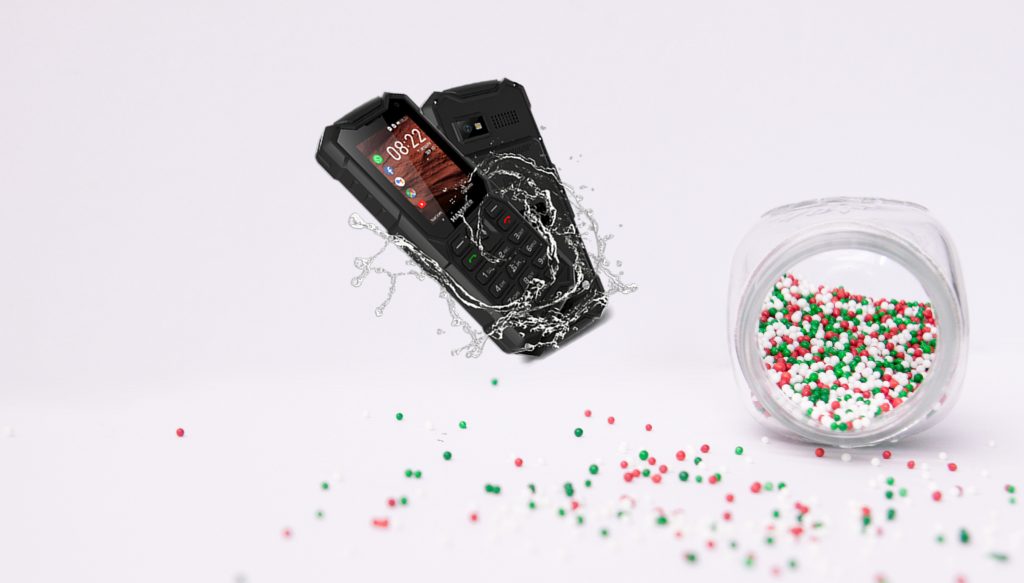 For parents with young kids: A phone that's almost indestructible
If your young kids are constantly stealing your phone to play games and watch videos, you'll want something indestructible. Or least, child-proof. The Hammer 5 Smart phone running on KaiOS is perfect because it's IP68-certified water resistant (juice and milk spills) and dust-resistant (tumbles at the park and sandbox). 
Price: USD 83
Kobi, the app-reviewing turtle  recommends the KaiOS apps Talking Hamster (for the kids), that makes their voice go high-pitched, and Brain Waves (for you). These binaural beats will keep you focused, relaxed or ready for sleep.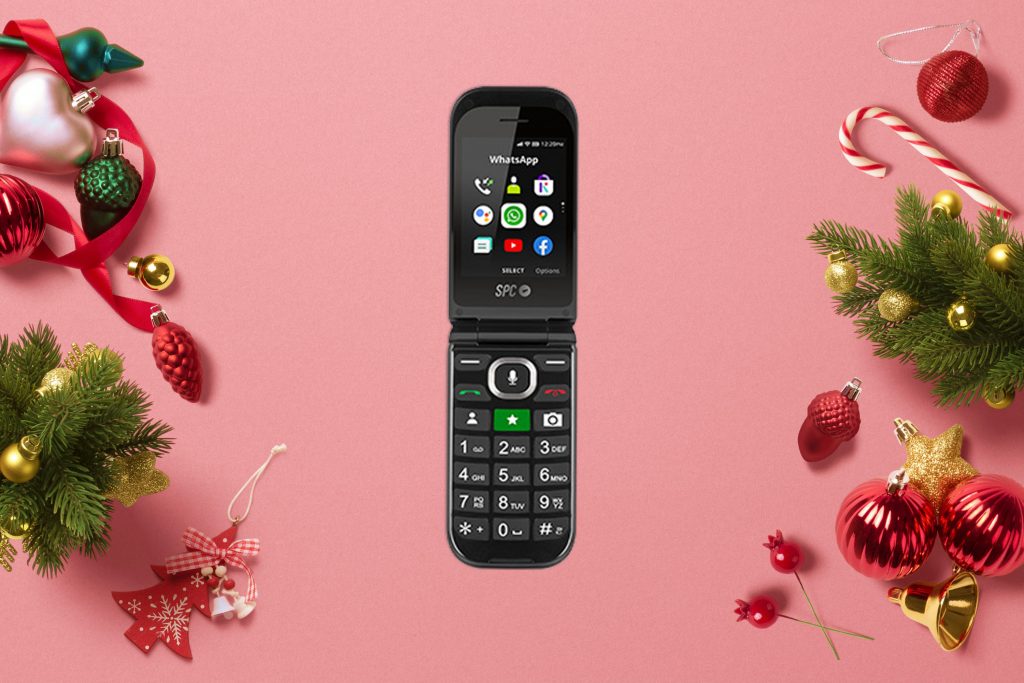 For seniors: A phone with large buttons and an SOS emergency function 
Give the older person in your life the KaiOS-run SPC Jasper to make theirs that much easier. This flip phone with large buttons is specially designed for seniors and comes with an SOS button for emergency calls. Press the SOS button and a call will automatically go out to five different emergency numbers until someone answers. 
Price: USD 82
Kobi, the app-reviewing turtle,  recommends the KaiOS apps Tweetfit, a simplified version of Twitter, and Facebook, with Kobi's caution to new users.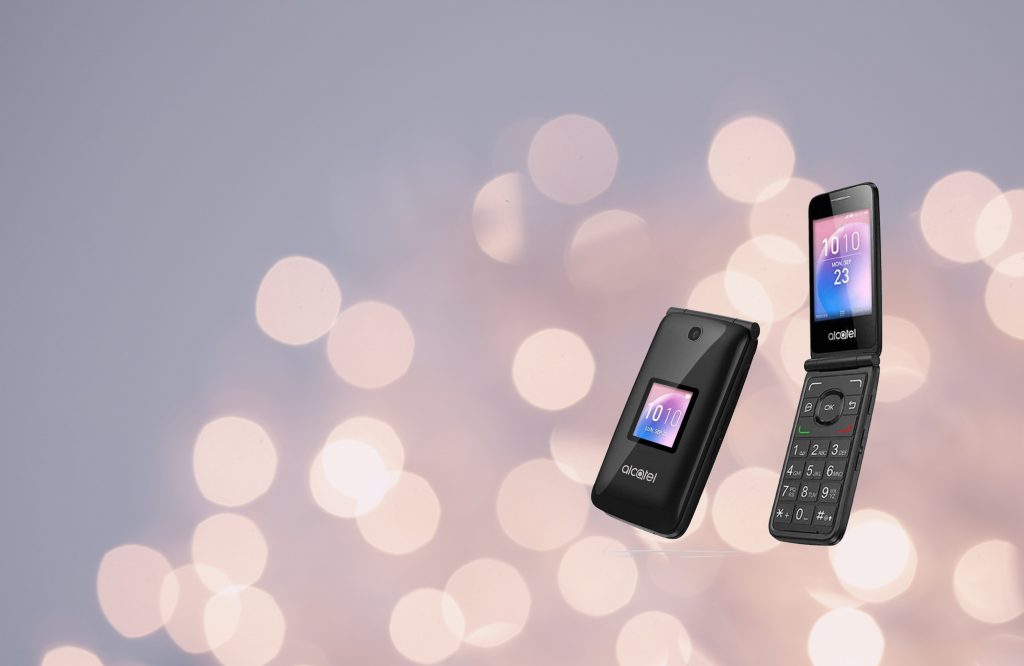 For busy people who want a digital detox: A low-distraction phone that still lets you get things done
You have a lot going on but you also want to disconnect from your smartphone's overwhelm of apps and social media. The Alcatel Go Flip 4 looks professional (the outer window flashes when a call or notification comes through) and you can do your regular work stuff with functions like email and calenders. The keypad comes with shortcut keys so you can respond to messages and dial your favorite contacts quickly. But with the lower capability of a KaiOS phone, you can only run one app at a time (you need to exit an app before you can launch another.) Hello, inner peace. 
Price: about USD100
Kobi, the app-reviewing turtle, recommends the KaiOS apps Fake Call, so you can schedule a fake call to rescue yourself from unnecessary appointments(!), and Rub My Belly Teddy, for a daily dose of mind-relaxing cuteness.
Alcatel
digital divide
feature phone
KaiOS
Nokia
smart feature phones